WALLPAPER

Wallpaper is back!! It's not your grandmother's wallpaper though - it's new, fresh and exciting! Whether you're style is traditional, transitional or contemporary, there is a wallpaper out there for you! These new designs can really make a room pop. Add it to one wall as a focal point or do the entire room, you will not be disappointed. We have found that these wallpapers are very popular in luxurious master bathrooms and elegant powder bathrooms.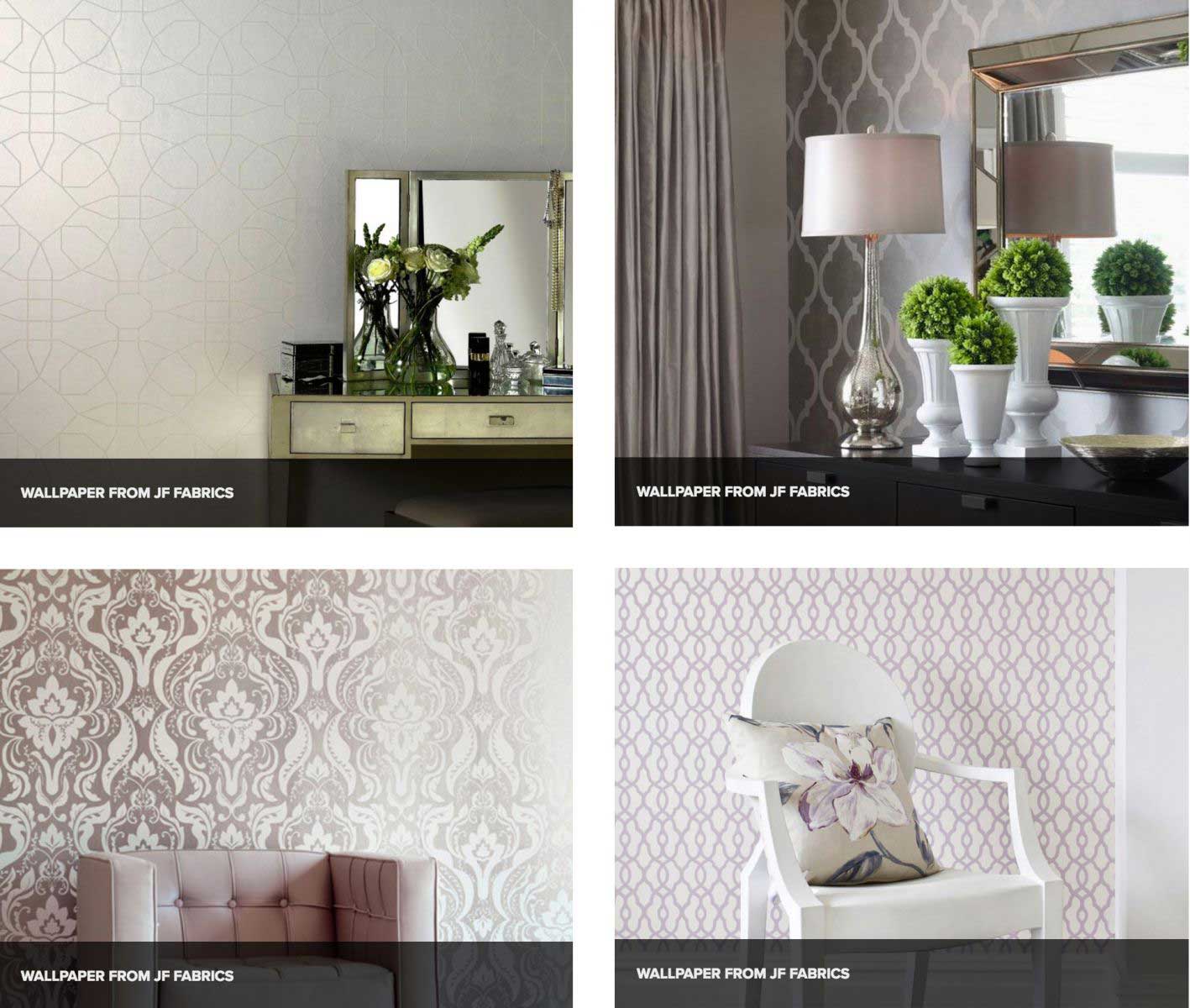 CLICK HERE TO VIEW OUR WALLPAPER PORTFOLIO >

---


TERMS & CONDITIONS SHIPPING INFO RETURN POLICY REQUEST A CONSULTATION


---
The World of Wallpaper: Find Out What You've Been Missing!
From staid to sassy, wallpaper has been going in and out of style for some time. Come to Read Design Window Fashions to unlock your bare walls' mood-setting potential as this decorator's stand by virtually bursts with new life, adding a dash of elegance or whimsy to a formerly boring space in your home. We have successfully wallpapered for clients whose needs ranged from a simple ground-floor powder room to large expanses such as master bedrooms and living rooms. Whatever your décor requires, we can make it "pop" with the perfect complementary pattern.
Schedule Your Free Consultation Call us
A Quick Look at Exciting Wallpaper Trends
Why choose wallpaper? Because it can go far beyond the ordinary. Paint suffices but some spaces ask for something more attention-grabbing and luxurious. If you want your room, large or small, to "wow" you, minus the expense of finishes such as tiles, then wallpaper is your budget-savvy solution. A few well-chosen rolls can "make" your room's look. If your room seems too large (it happens), wallpaper creates instant intimacy in the space. Likewise, vertical stripes seem to add space if you've got a low ceiling. Another option is to paper only one wall for emphasis or as a focal point.
Patterns run the gamut from Middle Eastern-inspired to cool geometric shapes to "wake up" your room. Textured wallpaper is another fun option to break up a wall's monotony. Intricate patterns once too costly for the ordinary decorator are now within reach thanks to digital printing. A busy design transforms something as mundane as a bathroom into a little jewel.
Your choice need not be permanent, either. Check out our fun designs in removable or paintable wallpaper if you like to shake things up in a room now and then or if your room's purpose has changed.
Enjoyable Wallpaper Options for Less
Our options for modern wallpaper are also much easier to install than you might remember from your parents' house decades ago. Check out our peel-and-stick self-adhesive wallpaper for a fun weekend DIY home beautification project.
All of these fashion-forward home wallpaper options are available at our Southlake, TX showroom or our other Texas location. Stop by soon to affordably start your home decorating adventure!